Beno Zephine has been blind since birth, but she refused to let her disability get in the way of accomplishing her dreams. Her dream was to become part of the Indian Administrative Service cadre. This means that she had to pass the Union Public Service Commission (UPSC) examination. It is the toughest examination in India with one of the lowest success rate in the world at 0.1% to 0.3%. Applicants have to go through a preliminary examination, main examination and a personality test interview. The written exam consists of 11 papers – 2 objective-type and 9 essay type. With more than 11,000 applicants each year, Beno placed 343rd in the 2013 exam. Now, she is an Indian Foreign Services (IFS) officer. Not bad for someone who is 100 percent visually impaired.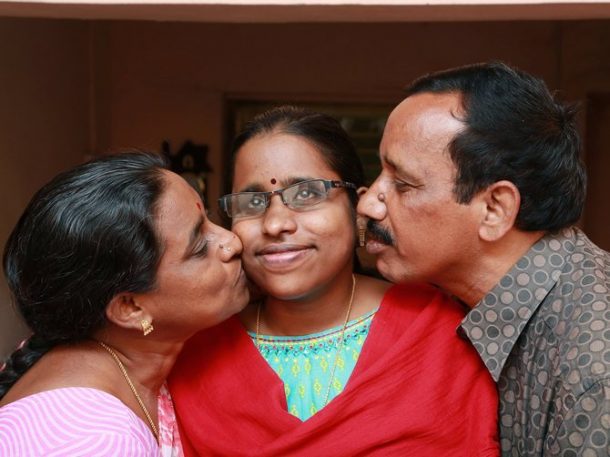 Of course, she has wonderful support from her family and friends. Since the study materials for the civil service exam in Braille are limited, they read to her for long hours. Beno is lucky that she has people to do her reading for her because she just loves books and wishes there are more books available in Braille and audio. But technology allowed her to read on her own. She uses Job Access with Speech (JAWS), a software that allows the blind and visually impaired computer users to "read" the screen via a text-to-speech output or refreshable Braille display. The software uses Liblouis, an open-source Braille translator.
With all the brouhaha about the negative impact of modern technology in society like wasting time, killing creativity, lack of privacy, being used as medium for terrorism and bullying, Beno's story is a welcome respite. It shows how technology, in this case text-to-speech, gives people with visual and learning disabilities more control of their lives and allows them to accomplish more. ResponsiveVoice uses this technology to let users listen to text which the computer reads. This is very helpful for those who have reading disabilities. By hearing the words being spoken, they would be able to identify and comprehend. What's more, ResponsiveVoice is giving users the option to choose among available speaking voices.
Web and app developers will find a powerful tool in ResponsiveVoice. It can easily voice enable a website or app in minutes and it's easy to edit the voice messages as well. It also works well for eLearning courses. Imagine using this technology to create online courses, especially for the visually challenged and those with learning disabilities.
Language plus cultural differences define how learners approach content. ResponsiveVoice offers a wide array of both male and female voices in different languages and provides another option for perception.
Furthermore, the text to speech technology of ResponsiveVoice is also beneficial to those who are visual learners. There are individuals who have difficulty grasping information from printed word and ResponsiveVoice has provided an alternative to that. What's more, the text and the accompanying voice are synchronized. That's harmony which translates into an awesome online experience.
The benefits of ResponsiveVoice are not only limited to those with sensory and learning disabilities, but to online content consumers as well such as those accessing content on the go. Reading content from a mobile device is not the same as reading it from a computer. ResponsiveVoice makes this task easier for mobile users since they can get the information they need by listening to the content and eliminating the aggravation of scrolling and reading from a small screen.
ResponsiveVoice is a solution to improve app/website accessibility. Reach more audience, try it now!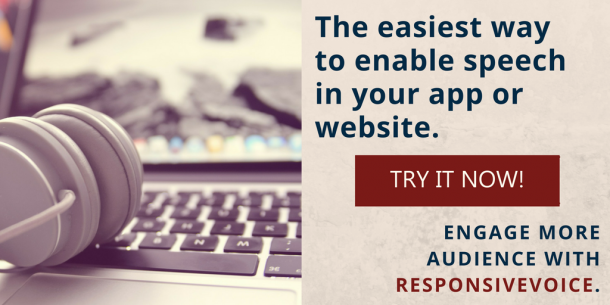 Beno Zephine Photographed by Sreeram Selvaraj; click here to read more.