What are Analytics?
ResponsiveVoice Agent Pro offers a dashboard with complete analytics over how TTS is used on your website, including the click-through rate of the Google Search Message. You can find them by going to the Analytics tab of the ResponsiveVoice Agent dashboard.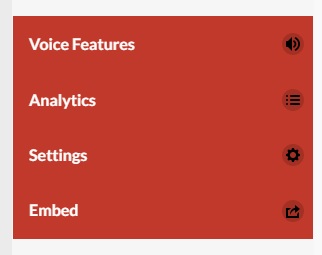 Why are analytics important?
Analytics are the lifeblood of a good website, for both the company behind it and its users.
For the company, they help measuring and tracking results across time, and offer assistance and hard data for understanding visitor behaviour, leads, and prospects. For users, they inform the business in offering a better website that is more likely to lead to a satisfying experience and to transform it into a recurring visit.
How can I turn on Analytics?
Analytics can be toggled on by ResponsiveVoice Agent Pro users by going to the Analytics tab, on the left, and then clicking on the checkbox (if it's off). All analytics will appear, and you'll be able to choose between them by clicking on the appropriate button.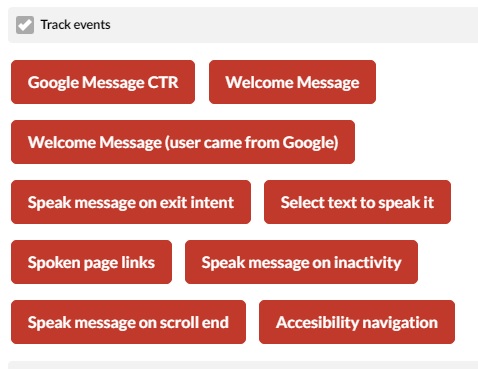 You will also be able to turn on A/B testing for the Google Search message. An A/B test works like this: part of your users visit one version of your website in which the Search Message is turned on, while the other visits a version in which the Google Search message is off. By then comparing the click-through rate of the two groups, you will be able to see whether your message is effective in increasing click-through, or if you should try a different variation. As we tested, Google Search messages can result in a 4% CTR increase.
To turn on reporting of the A/B test, click on "Enable A/B testing", and you'll be able to visualize them by clicking on the results button.

Awesome! Where can I try this?
Analytics are available for ResponsiveVoice Agent Pro. You can try the full-featured ResponsiveVoice Agent here!
I still have questions!
No problem, ResponsiveVoice Support is there to answer those questions! You can reach Support from the Contact page.